MassChallenge is an industry-agnostic accelerator program designed to strengthen the global innovation ecosystem by accelerating high-potential, early-stage startups. The Boston-based not-for-profit provides free office space, makes significant cash awards to its most promising participants, and takes no equity. If you doubt the impact of a free startup accelerator, consider that more than 120,000 jobs have been created by startups that have participated in the program since its inception in 2009.
Launched late last year, MassChallenge FinTech is designed for firms that are more mature than those in the parent program. It is focused on the needs of FinTech, RegTech, and InsurTech startups with revenue and clients that are really ready to break out. The inaugural cohort of 21 startups was selected from hundreds of applicants.
So why would a firm at this stage, with resources and clients already, compete for the opportunity to spend six months in an accelerator program? Many applicants have participated in one or more accelerator programs already.
The answer, as I've noted before, is that they face a unique set of challenges. In particular, long sales cycles due to the requirements of purchasing, compliance, cyber security, and risk management at incumbent financial institutions and other large organizations make it hard for B2B FinTech startups to gain traction. Cash isn't the scarcest resource for many startups trying to serve the financial services industry. It's time.
To overcome this hurdle, and ensure its startups are ready to engage with established firms efficiently and at scale, MassChallenge FinTech is facilitating a deep collaboration between participating FinTech firms and its partners. This means co-development opportunities, product validation, customer connections, strategic investments and advisor introductions.
Most important, startups are working with one or more partner organizations on specific challenges over the course of the six-month program. (Each partner may work with multiple startups.) MassChallenge FinTech is providing guidance on goals, metrics, and milestones to facilitate outcomes-driven engagements, and monitoring progress along the way.
I'm a fan of having sponsors define challenges for the participating startups because it ensures they are solving problems of importance to incumbent institutions. From what I've seen of innovation efforts across the globe, it also leads to stronger engagement on the part of the sponsors and a more valuable experience for the startups.
The MassChallenge Fintech team is also coordinating enterprise-readiness programming around critical topics such as compliance and sales. There's also immersion in the vibrant Boston FinTech community, support from FinTech Sandbox, and cash awards for top participants.
According to Devon Sherman, Program Director of MassChallenge FinTech, "We're focused on driving results through partnerships. Too often, financial institutions and FinTech startups spend weeks or even months in exploratory conversations that don't deliver value beyond information exchange.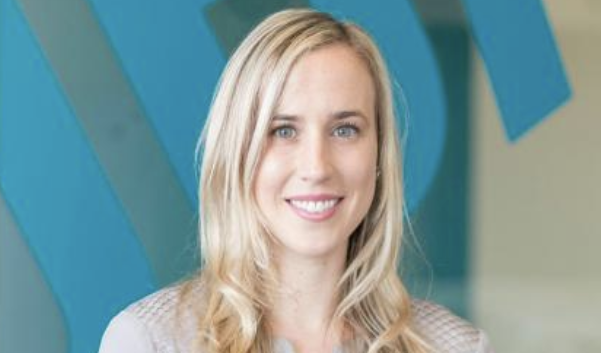 "At MassChallenge FinTech, we mitigate this partnerships purgatory by starting with a reverse pitch — where we help our partners define the challenges facing their businesses. Executive sponsors from our partner firms then deliver their reverse pitches to the global startup community. This way, startups that apply to our program know that their engagement with our partners won't just be extracurricular but rather an opportunity to collaborate on a strategically-relevant initiative that has an executive champion and resources behind it.
"Over the course of the program, not only do we help startups become enterprise-ready, but we help partners become more startup-ready. Supporting both sides of the equation is key to ensuring positive outcomes given the accelerated engagement."
Partners reverse-pitching their challenges include AARP, Citizens Bank, Columbia Threadneedle, Eastern Bank, Fidelity Investments, John Hancock, the Massachusetts Bay Transit Authority, MassMutual, Putnam, and Walmart.
What's in it for the incumbent institutions? I asked leaders at two MassChallenge FinTech partners that question.
"Our partnerships with MassChallenge FinTech start-ups are providing Putnam with direct access to cutting edge technologies and deep insight into emerging trends. In turn, we offer these promising young companies an established, credible business platform to further their entrance into the marketplace and an expedited means to advance key elements of their strategic plan," said Sumedh Mehta, Chief Information Officer of Putnam Investments, the global investment firm with over $171 billion in assets under management. "Together, we are creating the next generation of FinTech solutions that we think will benefit our broader industry, and ultimately serve our clients well for years to come."
Putnam presented challenges from across its enterprise, addressing the following issues:
Investments:Putnam put forward challenges designed to attract startups focused on sustainable and fixed income investments. Both these areas have considerable need for automation and transparency.
Distribution:Putnam challenged the startup community to address the rapidly evolving financial advisor marketplace, including tools that will quickly identify customer needs.
Data Management:  Putnam is looking to the FinTech community to help deploy smarter, simpler, and auditable solutions to improve data management and reconciliation for operations, data processing, and decision-making needs.
Boston-based Eastern Bank is America's oldest and largest mutual bank with $11 billion in assets and is also New England's largest SBA lender for the 9thconsecutive year. Ashley Nagle Eknaian, Chief Digital Strategist and Head of Eastern Labs at Eastern Bank, had this to say:
"Eastern's involvement with MassChallenge FinTech is a natural extension of the work being done in Eastern Labs. We are bringing talented teams together internally and externally to collaborate and expand how we provide our customers with products and services that are simple, fast, and convenient, through a seamless digital experience. Partnering with early stage startups in the FinTech community enables us to access the best solutions in the marketplace while supporting these small businesses as they grow."

Eastern's MassChallenge FinTech Challenge Statements include:
Delivering an experience: Eastern wants to provide an experience to its customers that is easy, engaging, and transparent. They want to know how they can provide customers with digitally enabled, intelligent tools and services that can help them achieve their financial wellness goals.
Enabling dreams: How can Eastern enable its small business customers to achieve their goals and dreams by leveraging data, intelligent tools and /or personalized services?
Fostering community collaboration: Eastern uses its voice to connect with and advocate for communities that don't have a voice. How can they leverage digital platforms to connect customers (including individuals and small businesses) with one another, to share feedback, or help support their businesses and advocate for issues that are important to them?
MassChallenge FinTech kicked off at the end of January. Startups are currently heads-down working on challenges with their sponsors. I plan to check in again in June, at the end of the six-month program, to talk to both startups and sponsors about their experiences.
# # #