BNP Paribas Cardif is the insurance subsidiary of Paris-based banking giant BNP Paribas. BNP Paribas Cardif provides both savings and protection products, is a world leader in both bancassurance partnerships and credit insurance, serves more than 100 million policyowners in 35 countries, and employs more than 10,000 people globally. Gross written premiums totaled €31.8 billion in 2018 and the firm has approximately €240 billion in assets under management.
The "Cardif Forward" development plan for 2020 puts strong emphasis on digital transformation of the company. The five pillars of the plan are:
Increase profit margins and balance risks,
Create new experiences for policyholders and partners,
Transform data into value for clients,
Increase employee growth and satisfaction, and,
Sustain growth by diversifying business activities.
The bank itself is in the midst of an ambitious €3 billion digital transformation originally announced in 2017.
Nathalie Dore is Chief Digital and Acceleration Officer at BNP Paribas Cardif. She runs digital transformations, builds innovative products, designs platforms, and develops partnerships to drive value and enable scale. Part of the charge is working to increase insurance accessibility and the financial well-being of people across the globe. She is the former CEO of L'Atelier (BNP Paribas Group's innovation tracking unit) in San Francisco.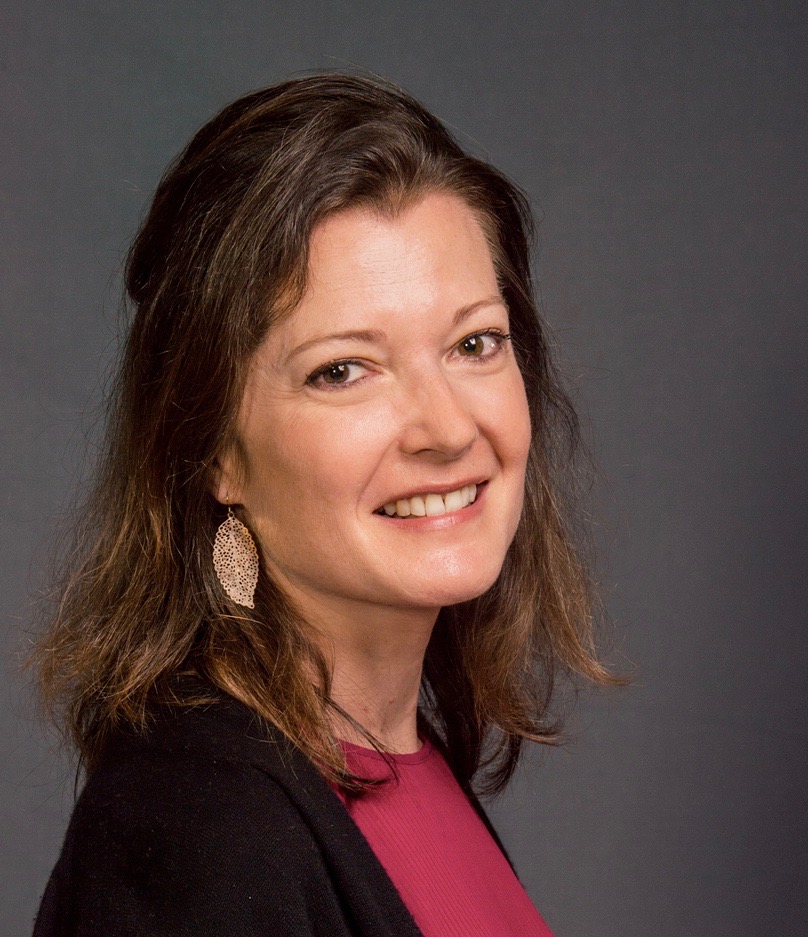 Q. Nathalie, what does digital transformation mean at BNP Paribas Cardif?
A. It means first having the right tools, the right digital platforms. You need good tools to deliver a good experience, whether fully online or a hybrid of online and offline. You need also to have good methodologies, such as for UX design, to ensure a good experience. Again, it's not just digital —it is often a hybrid online/offline experience. And you need the right mindset: to be agile, to have the ability to test, to learn, to change.
To be good at digital transformation, you need the tools, the methodologies, and the mindset. Don't focus on the tools only.
Q. What are the keys to a successful digital transformation?
A. Something I think is important is the culture of the company. We are talking about digital transformation for companies that are not digitally native. The culture can help you become digitally native. If you don't change the culture, you risk failure because, as we've heard very often, culture is eating strategy for breakfast. This can happen very quickly.
That's why we put in place Cardif Lab' in 2014. It was really a question of culture. Also, we organize events to bring in digital culture — not to have a few experts and have the rest of the company left behind. That's why Cardif Lab' was open to everyone to come, to test, to learn, and to discover. Culture is key not to leave people on the side and to reach a successful digital transformation
Q. What else are you doing to make sure your firm's employees are prepared and on board with digital transformation? At some firms, some employees are resistant because they're concerned about being replaced by technology.
A. We try very hard not to place the new technologies and the people in opposition. As an example, we clearly communicate that process automation is part of our transformation, and why it is very important for us. But we don't want to devalue our people. Their personal expertise and their listening skills will always be essential to our businesses, and they remain at the hub of the relationship we have with our clients and partners.
We try to make our teams and our employees understand that automation is not bad for them, it's just changing the tasks they can do. It can give them more time to do bigger things. We need to accompany them along the way toward these other things.
This is something we work on with HR, to have our teams be more comfortable with automation. We don't want to fight it; we want to embrace it. That's why we created a Skill Up program to train people on the new skills and to avoid having a skills gap in the company. That's really the ambition — to avoid having a gap between the skills already in the company today and the skills we will need tomorrow.
Q. Is this the program you announced about a year ago with General Assembly?
A. That's part of it but it's even larger than that. The Skill Up program is what we propose to our employees which they can use to upskill themselves or even to reskill sometimes.
A big part of the Skill Up program is the partnership we launched with General Assembly on UX, on agile, and others new skills but we have other partners. We have a partnership with Polytechnique, as an example, to train our data analytics managers. The Skill Up program is aggregating different bricks with the ambition to propose a good employee journey towards up-skill and re-skill on news skills.
Q. Does it mean that BNP Paribas Cardif is acting as a "learning company"?
A. Yes. The idea is that you don't need to go back to school. You can stay at the company and we will have good programs for you to keep learning. The first part is the skills part. The idea is that you have skills training available in the company that is manageable with your job.
The second part, when I am speaking about being a learning company, is a question of mindset and methodology. It's really the idea to be humble — okay, I don't know everything — and to say I will learn by doing things, I will learn by testing things. And, this is quite new in the management mindset. To me, to be a learning company is really to have a vision, to be ambitious, but then to have the ability to test that vision quickly, to learn from the results, and to adapt and change if necessary.
For me, this is the definition of being a learning company. You should have the capability to upskill people, but it goes also with the new ways of working.
Q. In your previous go-round with BNP Paribas Cardif, you co-founded Cardif Lab', the innovation lab of BNP Paribas Cardif, which is open to all BNP Paribas Cardif employees and partners. Can you explain what Lab' does and what role it is playing in the company's digital transformation?
A. I co-founded it with Jerome Mlynarczyk and I am still working with Jerome at the Cardif Lab'. Cardif Lab', for me, is three different things.
The first objective of the Cardif Lab' is to carry out our R&D work and Jerome is in charge of this R&D. What we do at BNP Paribas Cardif is applied R&D. We always do it with a use case with the ambition to test it with one country. We don't have a pure R&D approach. That's the first thing and it's important because then we can try to anticipate the new technologies coming and their usage.
The second thing is to encourage the emergence of new ideas and to support some incubation projects. If you want to be innovative, we are here to support you with experts, with methodologies.
The last one is to share the knowledge and to develop the skills. The idea is don't start from scratch. You can find interesting assets the Cardif Lab' is aggregating from all the companies. As an example, we have a digital platform where people from all the countries BNP Paribas Cardif operates in can add their innovation projects. We encourage reuse and sharing of knowledge. The idea is don't sit alone, don't start from scratch. Other people are doing the same thing and you can reuse some of that.
Q. Are you participating in the BNP Paribas Plug and Play Accelerator at Station F?
A. We are part of the BNP Paribas Accelerator at Station F since the beginning. Each time there is a batch, we are looking at the startups. We then look for a sponsor at BNP Paribas Cardif because the idea is to run an innovation pilot with the startups, but to do it with the countries where we operate. We have a real use case and something which can be put into production with real clients. The timeline is quite short because it is three months acceleration, so we try to find the good use case, the good sponsor, and that's the beginning of the project. We have lots of projects that continue after that.
As an example, we had a startup from one batch called Vizru, from San Francisco. They are doing artificial intelligence for bots, and also for business process management. We started to work with them at Station F and now BNP Paribas Cardif is using it in Spain.
Another example is Open Legacy, a startup from Israel. After meeting them as part of a batch at Plug and Play, we got to know them, and we decided to do a project with them at BNP Paribas Cardif in Belgium to expose new services to facilitate and simplify the customer journey. And we even have invested in it through our venture capital fund C. Entrepreneurs.
Q. How closely do you work with BNP Paribas Cardif's early stage venture fund C. Entrepreneurs?
A. C. Entrepreneurs is a venture capital fund we created two years ago with Cathay Innovation. Cathay is a VC with a very good footprint in Asia, the United States, and Europe. They do good sourcing and we also try to do good sourcing on our side.
What is interesting is that when we invest in a startup with this fund, we always do a project with the startup. We can accelerate the startup's development because they can test with real clients. On our side, it's very useful because these are very innovative projects, and very interesting for us.
C. Entrepreneurs is unique. It is not a corporate venture fund. We are not asking for exclusivity. Our position is really to let the startup be free to develop because we could see that at times it could be an issue to be too involved. Also, we have all the experience of Cathay, which is doing the due diligence and running the deal.
It's not the only way we are investing in startups. We invest also indirectly through the general fund, as an example. Also, we have the M&A team that can look at deals. But the positioning of the C. Entrepreneurs fund is really when we are looking at an asset that could be interesting for the future of insurance. We are looking for good financial returns — even if it's not the first motivation, it has to be one motivation. It's really a way to do applied R&D.
At BNP Paribas Cardif, we try to keep a good balance between internal applied R&D (that's part of the team from the Cardif Lab') and external applied R&D with open innovation strategy. We try to keep both. C. Entrepreneurs is an important arm of the open innovation strategy.
Q. What have you learned about building successful partnership with startups?
A. There are several things. Even though with C. Entrepreneurs we invest in Seed and Series A startups, we try not to work with a startup too early. If they don't have the product ready it will take too much time. That would be the first lesson. They need to have the kind of maturity that will let us do projects quite quickly.
The second learning is to be clear. It may seem obvious, but sometimes you prefer to say nothing instead of to say no, because it's never good news when you say no. But it's a gift to say no instead of nothing. Of course, the startup would prefer that we say yes, but I see so many situations with other companies where the startup keeps working and hoping because the situation is not clear. To me, it's important to be clear what you can do for the startup and not over-promise. And be clear, also, when you think there is a problem.
Another one is to give feedback. When on one side you have the big corporation and on the other side you have the startup, it's two different worlds. Something that can ease the relationship is to give feedback to work and improve.
Also, to have a win/win relationship. On our side, we are looking for startups to accelerate our technology learning. Startups are also often very good at UX, so that is an asset that they can bring to us. On the other side, what we bring to the startup is the ability to test the market very quickly, because we have 100 million customers. We will not open all 100 million to the startup, but we can test. As an example, we had the project with EngieApp, which is a startup in the motor industry. They proposed a dongle to plug into the car to try to predict breakdowns and to give a platform to give repair shops so that they don't have any damage. They wanted to test the UK market. We were in the UK, so we did a test very quickly with Warranty Direct, which is the subsidiary of BNP Paribas Cardif there. So there is learning that we have done together.
Q. What can you tell me about the "Jam Sessions" at BNP Paribas Cardif? I read about them online and it looks like you bring together internal experts, external specialists, and distributors to brainstorm for 48 hours.
A. We still organize this kind of session, but we change a little bit. Now we reduce the time of the first ideation session. Sometimes it's one day, sometimes two days. At the end of the ideation phase, you have the concept. What we did is we added a design sprint, which is usually one week. At the end of the week, you have a mock-up that you can test with customers.
For me, the Jam Sessions were a good first step, but not enough. That's why we decided to have these joint sessions, with the ideation phase which is close to a Jam but smaller and maybe with fewer people, and the one-week design sprint with UX designers. You can turn your concept into mock-ups which are ready to be tested. It gives you the ability to go further very quickly. Otherwise, to me, the risk was that the Jam Session ended with a good concept, but you stay at the concept phase. It was important to have a good mix of ideation plus the design sprint.
After that, we help the teams with the development phase if needed.
Q. Have you been doing anything to transform experiences for distributors such as financial advisors and brokers?
A. We have launched a project of digital transformation of our business relations with financial advisors and insurance brokers in France to transition to a digitized process for taking saving and retirement contracts offered by BNP Paribas Cardif. This initiative was extended to protection insurance last February when the insurer took another step toward digitization of creditor insurance policies by introducing online completion of the required medical questions. The medical questionnaire is often a pain point because usually you have to wait. The objective is to enable 90% of the policy holders who subscribe to BNP Paribas Cardif mortgage insurance to have immediate approval directly online. So that's part of what we try to do with digital capabilities plus data.
Then we have this project on chatbots. We have chatbots for the end customer but also chatbots for the advisor to help the advisor give the right answer very quickly.
Q. You offer a virtual advisor specialized in inheritance issues that answers questions for beneficiaries of life insurance policies. This seems to be both a highly specialized and highly sensitive area. How are people responding to it?
A. Here again, we don't want to de-humanize the relationship. The idea of the chatbot was really to offer answers to some simple questions whenever it happens — day or night — about what I need to do, which paperwork I will have to bring. It's simple questions but it's a good way to provide simple answers, whatever the timeline. But you still have access to the other channels, so it's the customer who is choosing which channel he prefers to use.
Q. What can you tell me about the Domino platform you are using for AI?
A. What is interesting with the Domino platform is that we have a common platform to host, share, and organize all the algorithms we are developing at BNP Paribas Cardif. It's really a common approach and we are talking about the importance of reusing and not starting from scratch. Domino is really good for that, because all the data scientists can place their algorithms there and we can trace everything that is done with each asset. We can see the benefits already.
Q. BNP Paribas Cardif is a global leader in bancassurance. Are you helping banking partners digitize?
A. We are working with lots of banks. For sure with BNP Paribas, but also other banks. We are present in 35 countries from Asia to Europe to Latin America. First of all, there is optimizing the customer journey, simplify the customer journey. We have loads of digital projects addressing this. I mentioned placing the medical questionnaire on line as one example.
Then we have lots of projects ongoing involving robo advisors to bring new services to segments of clients that did not have access to it previously. We have some in Asia, in France, in Luxembourg. So lots of projects with our banking partners.
Q. Are you developing new, digital-only insurance products? Where is the market most receptive?
A. Sometimes we do it at the request of the distribution partner. For example, we have some distribution partners who want to be digital only, so we have to adapt, and we have to be able to be digital only, too. So, it's a good challenge for us. It's mostly the case that the request comes from the partner because we are a B2B2C company. So, our ambition is to have the digital assets ready and to accompany the partners with their digital only approach.
What we can see right now is that the hybrid approach still works well because the clients do not yet have the maturity of big volumes with digital only in insurance. But more and more we have this kind of request from our partners.
Q. Where are we most likely to see blockchain gain traction in insurance? Do you have a point of view on that?
A. Yes! At the beginning, it was difficult to work on blockchain because it was associated with bitcoin. We had to separate bitcoin from blockchain.
Blockchain as a technology can bring transparency, can bring auditability, and can help us to simplify when there are multiple companies in the chain, and that's very often the case in the insurance industry.
We made an investment in a blockchain startup Stratumn around one year ago. They were named "Fintech of the Year 2018" a few months ago in France. It's a French-American startup. One of the cofounders is American.
With Stratumn, we are investigating what we can do with their solution and with the blockchain for traceability. Each time you have multiple players, you must know your customer and know your intermediary. Any time you have the necessity to trace things and to prove what you've done, blockchain is a good asset. Stratumn is about giving a proof of process without giving the data. When you are dealing with sensitive data, which is often the case for insurers — for example with medical data — you can use the blockchain to prove what you've done without revealing the data.
It's complex. We still have to work on it. We still have to acculturate the people who are working on the projects, but I am positive about the benefits the technology can bring.
Q. I know you're very interested in deep tech, but deep tech often requires significant time, substantial research, and large investments before paying off. How can a company engage with deep tech when possible commercial impact could be a long way off?
A. To me, it's crucial because what drives me is the ability to have an impact with what we do, and deep tech is really about that.
I see your point. Sometimes there is no immediate ROI. What I try to do is start small. Think big but start small. So we're not asking for millions to fund a project. We start with one use case in one country and we demonstrate the benefits. Then we replicate and go bigger.
I really love the lean startup approach. We test one assumption after another. But we are not talking about huge projects that are costly and long. It's really something that I took back from the U.S. — the ability to fail fast. It gives us room to work with deep tech by starting small with the ambition to go bigger if it's working.
Q. As you just alluded, you spent several years embedded in the Silicon Valley innovation community as CEO of L'Atelier in San Francisco. Now you are back in Paris. Are there benefits that Paris offers InsurTech entrepreneurs that people might not realize?
A. Things are changing. As an example, I read a post on Medium from an American guy coming from San Francisco and living now in Paris. For him, it was possible to work in an InsurTech company in Paris without speaking French.
It's not the case with all companies, but now with the startups in Paris and with international companies such as BNP Paribas Cardif, it's possible to work in English. A few years ago, it was different.
When you are a startup with European ambitions, I think Paris is a good place. It's central and you have an ecosystem with La French Tech that is interesting to leverage, which I think is something American people do very well. Startups coming to Paris can find partnerships and clients.
I see Paris changing in the right direction. Also, there are now many incubators and accelerators. We can see the impact of Station F, and players such as Plug and Play coming to Paris. It's a growing ecosystem.
# # #