Identifying complex fraud schemes in siloed data using relational technology can be a long, tedious, and sometimes unsuccessful process. But software from Linkurious makes dependencies and relationships between large amounts of data quickly and visually identifiable, freeing users to spend time analyzing these dependencies rather than searching for them.
The key is using graph, rather than relational, technology. Co-founded in 2013 by Jean Villedieu, Sebastien Heymann, and David Rapin, Linkurious offers a browser-based tool that gives non-technical users a unified view of data and the relationships it contains. It works with both structured and unstructured data.
The Linkurious graph visualization and analysis platform can be used to detect fraud, money laundering efforts, and cybersecurity threats. Clients include the French Ministry of Economy and Finance, Zurich Insurance, BforBank (an online bank owned by Credit Agricole), Bank of Montreal, Payoneer, and the International Consortium of Investigative Journalism (ICIJ). It's this last relationship that first brought Linkurious to my attention. ICIJ used Linkurious Enterprise to investigate the biggest data leak in history, the Panama Papers (which consisted of more that more than 2.6TB of data), earning a Pulitzer Prize.
Linkurious employs approximately 25 people and is based in Montreuil near the Paris suburbs.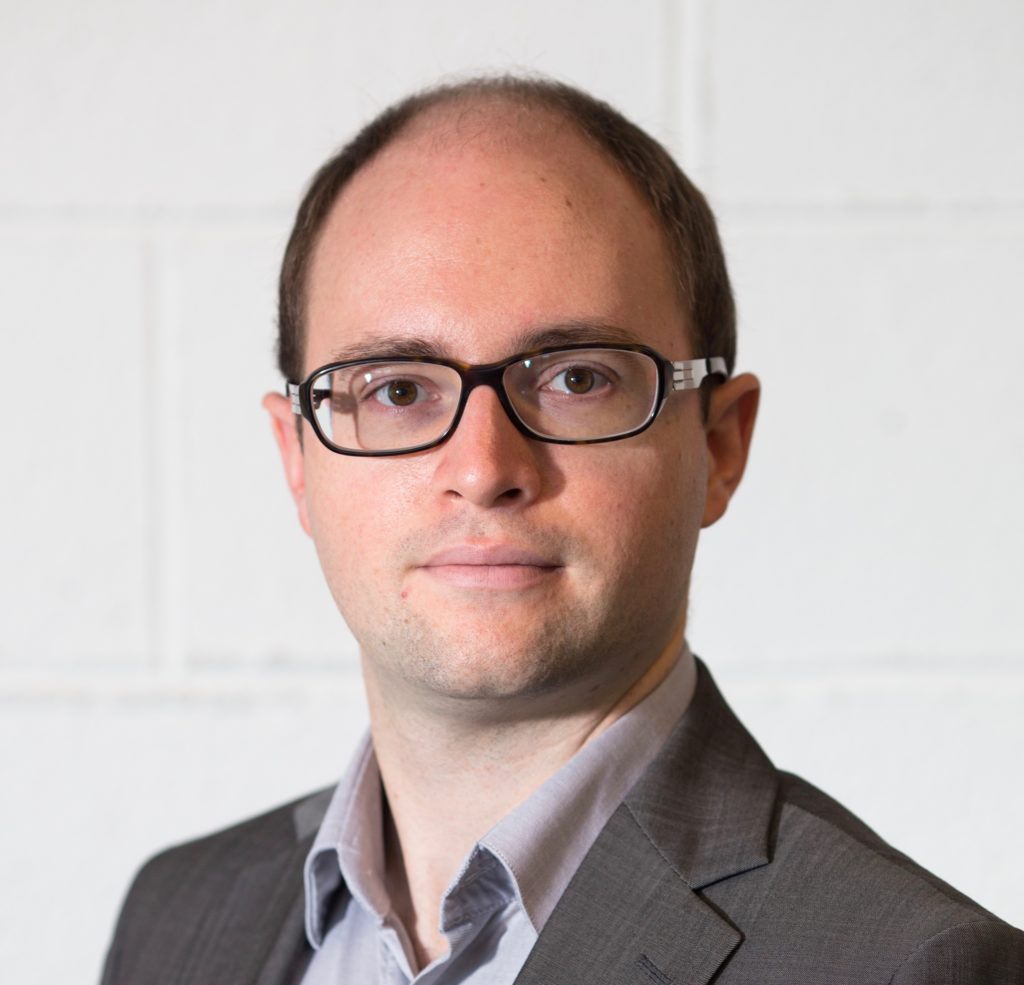 Q.  Seb, who is your buyer at a financial institution? Is the head of security? Chief risk officer? Are there cases where the board is driving adoption?
A. It really depends. Usually it's the IT department that has been researching solutions in the market that will contact us. Then the product will be evaluated by both the business and IT.
Q. Why is a graph database the key to your offering?
A. Graph databases can store queries and relationships at scale, and connections among entities is key for investigation, so we have seen them as an enabling technology, enabling rapid investigations and allowing people to work on very complex cases.
The thing is, they are just databases, and cannot be use straight-away by analysts and investigators. This is why we've created Linkurious.
Q. Can clients use any graph database that strikes their fancy, or have you optimized Linkurious for a select few? I know Neo4j is a leading graph database.
A. The real question here is how the customer will be able to tailor their queries. We have seen that currently Cypher (Neo4j's graph query language) is easiest for business analysts to learn so they can write queries which are really tailored to their needs. So that is the language being adopted by other databases. They are creating a standard here called openCypher.
We are compatible today with any database using that language. With Linkurious, you can also transform these queries which are still not readable by every analyst into simple forms. So you could have users who are just getting started be able to ask complex questions.
Q. Does data your clients are asking you to work with need to be clean before it can be used?
A. We don't clean the data ourselves. The good news is that with graph databases you are not forced to have everything clean from the beginning. You can do it also along the way.
Q. Does data remain on client premises, or is it in the cloud?
A. It's on the client's premises, or in their cloud if they have one.
We don't host the data; we don't even have access to it. We just provide the software.
Q. Fighting money laundering and fraud are obvious use cases for Linkurious. But is it also possible to use your product to identify other types of risk, say unforeseen linkages in a portfolio of securities, loans, or insurance policies?
A. Yes. Initially, we designed the software to be as generic as possible, and then we decided to focus more on investigation and risk analysis. The idea is that our software can foster curiosity about the data and help see surprising or suspicious connections. As long as you think of your problem as a graph, we can provide the tool to quickly investigate the dangerous cases.
Q. The wealthy take many steps to hide their assets from view. It amounts to trillions of missing dollars, but economists, including Frenchman Gabriel Zucman, say it is often visible in the data. Are tax authorities using your software to track these assets and recoup the tax revenue owed? If not, could they?
A. Yes. This is for instance what the French Ministry of Finance is doing for years now, focused more on tax evasion by companies. But I know that they want to look at wealthy individuals, as well. The thing is that while they have some data, there is always a lot of data that is missing. That is the difficulty. You don't know what you don't know. Some tax authorities will make a deal to get data from the Panama Papers. Some others will not be allowed to do so by law. After the Panama Papers scandal, French authorities have recovered hundreds of millions of euros.
Q. Tell me about the top non-financial-services use cases for Linkurious.
A. You can use Linkurious for many kinds of risks. One of them is related to counterterrorism, so we work with government agencies or defense companies to help identify criminal activities or human traffickers.
A more specific example — New York State's attorney general has used Linkurious to investigate slumlords.
Q. How do you convince incumbent firms to trust such critical capabilities to a startup?
A. The first thing is that the market has an urgent need for tools that can deal with data at scale for investigations. Existing tools aren't really made for large volumes of data. So companies are more willing to take risks to acquire what they need.
Second, we will help them be successful in their projects. We provide free trials, we offer great support, and we have team of customer success managers who are here just to help complex customers move forward and deliver value from their projects.
We are culturally a team of engineers, and we take pride in the software and also in the user interface. The customers definitely see that it works out-of-the-box. You can run the software with one click. And we are very responsive when it comes to bugs. This builds trust.
Q. I think your point about user interface is very important. I see sometimes B2B software with a terrible UI and the company excuses it by saying that user interfaces don't matter to business users. But I think that's wrong. It really does matter to them.
A. Totally.
We wanted to approach that problem from the end-user perspective. How can we help them be more efficient — find the answers faster — or just express complex problems more easily? Most of the issues here are not about passing a threshold or conducting basic business rules. It's about finding patterns between entities and the ways they are connected — the ways the human sees that because he or she knows something about this company or this person and can say that connection may look suspicious.
Q. What is your revenue model?
A. It's a subscription-based model. We are a software editor. We sell licenses for the enterprise, but we have a SaaS model where the customers buy a subscription every year to get access to the latest improvements of the software.
Q. According to CrunchBase, you've accepted just one tiny seed investment, and that was in 2014, so I assume you have financed your growth from revenue. Is that correct, and do you have plans to raise capital to fund expansion in the future?
A. Actually, this was not a seed round. We never raised any money.
Q. So you're bootstrapped?
A. Totally bootstrapped. In the beginning, we put in 50 euros each and dedicated our time to building a product we could sell.
Q. You must get calls all the time from venture investors and growth equity investors who would like to participate.
A. Yes, but we are growing our revenue and we will see in the future if we decide to speed up, and then maybe venture capital will be needed.
Q. What are the pros and cons of Paris for a RegTech startup?
A. First, being a tech company in Paris is great because you have a lot of highly skilled workers who are available and also you have all the professional people from across Europe who can travel to Paris. Half of our employees are not French people.
More specifically when it comes to RegTech, you have a young but vertical ecosystem because you have all the French banks, insurance companies, and other financial institutions, but you can also talk to regulators and lawmakers to understand this very complex environment and how it will evolve. We are also invited to discuss issues in artificial intelligence, and how we can suggest the state focus its efforts in specific directions and avoid regulation in others. 
It's still young, but I see it maturing and I think Europe is a good place for any sort of regulated businesses. So far, it's very good.
We didn't need to open a new office to be able to do business in the U.S. We have multiple customers there. Being in Paris, we are quite well located for doing business in the U.S. and in Asia.
Q. What is next for Linkurious?
A. We are improving the product constantly. So far, we have been focused on building an investigation tool. So, how to help sift through the data. And now, we are extending the tool to be able to handle a larger lifecycle for investigators, so we become the main platform where they will do their work. Most of the time, they have to switch between tools. We want to provide a unified experience, so we are adding a case management system and we are providing greater ability to integrate with other tools, always keeping the investigator in mind so he or she can save time.
Q. Are you hiring?
A.  Yes. 
Q. What else would you like people to know?
A. We are very open to discussions with the ecosystem, with the analysts and investigators in particular. We seek to better understand how we can be helpful and what the pain points are today. We know that it can be difficult for companies to add new technologies, so if anyone would like to discuss their problems or challenges, I will be happy to listen and see what we can do.
# # #