Life insurance plays a critical role in many financial plans, but we are in the midst of a decades-long decline in life insurance ownership in the U.S.
Many carriers consider agents to be their primary customers, not the people who pay the premiums. The insurance product most people need to protect against the risk of dying too young is a term life policy, but unfortunately prospective term life buyers don't always attract attention from agents. In addition, the average age of a life insurance agent in the U.S. is 59, as the industry has long found recruiting next-generation talent difficult.
Direct distribution of term life should be the answer. Ladder, founded in 2015 by Jamie Hale, Jack Dubie, Jeff Merkel, and Laura Hale, is using innovative technology and user-centered design to make it easier for people to access affordable life insurance directly online. Ladder offers fully-underwritten term life policies stripped of unnecessary bells and whistles and priced appropriately for the channel. These policies are issued by Fidelity Security Life of Kansas City, MO (rated A (Excellent) by AM Best).
One of the bigger challenges in selling fully-underwritten term life online is the delay in buying intent over the time between the submission of the application and the final pricing of the policy. One of the reasons for this delay is caused by the need for a visit from a lab technician who does a brief exam and takes bodily fluids for analysis in a lab. The final price of a policy can then take several weeks, if not longer, to receive. But for many Ladder customers, policies can be priced, bound, and issued online in real-time. For the remaining customers, they may be able to get temporary coverage while Ladder engages in the more traditional underwriting process.
(Simplified issue policies aren't subject to this underwriting-induced delay, but the trade-off is that face amounts for those types of policies are generally inadequate, and prices are not attractive. As a result, they can't be offered where price comparisons will be made, or when customer advocacy is part of the brand promise.)
Ladder has raised a total of $54 million over three rounds. Their latest funding event was a $10 million Series B extension in May of 2018. Investors include Lightspeed Venture Partners, Canaan Partners, Northwestern Mutual Future Ventures, RRE Ventures, Nyca Partners, and Allianz Life Ventures. Ladder currently operates in 49 states and the District of Columbia. The firm has roughly 50 people and is located in the Bay Area. Jamie Hale is CEO.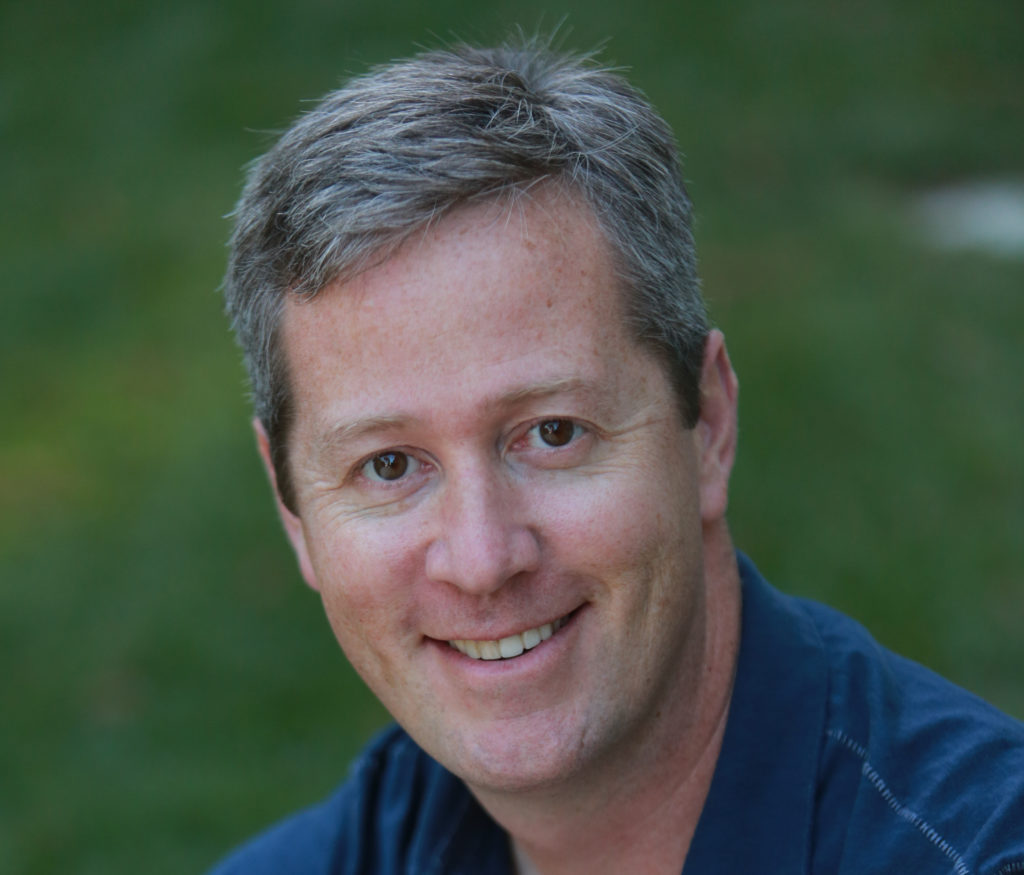 Q. Jamie, how big is the opportunity? By how much are Americans under-insured today?
A. Fifty million households, $16 trillion dollars are the numbers that are widely spoken about, which could more than double penetration in the U.S.
Ladder's mission is to help fund the resiliency of families and communities. Life insurance is a fantastic product that younger, digital natives are less likely to buy — not because their needs or wants are different, but because of how it's sold.
Q. I know you don't share how much coverage you have placed thus far, but can you give me a sense of your traction?
A. Sure. We're helping thousands and thousands and thousands of families with multi-billion-dollars-worth of coverage.
What's great is the large majority of people know what life insurance is and why they need it, but they just haven't bought it yet. It's not an awareness problem, it's an activation problem.
When people start asking questions about their financial lives, they start online. So being an online digital company has really helped us be there when people start their journeys, and they're blown away that they can go all the way from getting a quote to having a fully underwritten, issued, bound policy in four and a half minutes.
Q. Who is your target market?
A. Our existing customers are basically 25- to 45-year olds. Household incomes are usually above $50,000. We offer fully underwritten term policies from $100,000 to $8 million, which is kind of the high end of the term market, and for durations of ten to 30 years.
Q. Are you marketing to individuals or to families? I've found in the past that buying life insurance is often a decision made by couples even if only one person in the family is buying coverage, and that it helps to speak to both of them.
A. We definitely see that for some of our customers. But we also have a lot of single parents. We also have people who are planners — they haven't had kids yet, or bought a home yet, but they know if they buy early they can lock in a really attractive price for a long period of time.
We have many types of customers, and we think a lot about how we can meet all their individual needs. What's great is that we can have a really bespoke process that's just for them, that answers their exact questions in ways that they like and on their schedule. From what we've seen, we've found that for some of our customers, 10:00 p.m. is a fantastic time to be having these conversations. If they have kids, then, by 10:00pm, they've put them to bed, they're done with work, and they can turn to their personal needs.
Q. Which means the traditional agent channel doesn't fit into their life.
A. Exactly. Their life can be a collection of micro-moments. We've found some customers will use lunch to research and decide to buy. Those research increments tend to be under five minutes. They'll use five minutes blocks here and there to research it, and then they'll think about it. They know they need to get it done, but it's hard for them to set aside the time to sit through a lengthy sales pitch. And they don't really want to.
Q. Important milestones in life — buying a home, having children, getting married —creates a need and may trigger an interest in life insurance, though that window of interest doesn't extend indefinitely. How do you go about finding prospects at these critical times?
A. We use all the traditional and next generation advertising tools. But what's really unique about Ladder is that we rebuilt the whole tech stack to be able to do real-time underwriting decisions. What we can do is partner with people — we have partnerships with companies like SoFi, which is a place you can go to refinance your student loan and otherwise manage your financial life. If you're a SoFi customer, as you're planning your financial life — creating a 529, thinking about your mortgage — you can see that there's a place for life insurance, discover Ladder, where we underwrite you in real time and issue your policy right away.
Q. Can you say more about your API platform? I like the idea, because insurance is a low interest category, and this is a way to borrow interest and make your product available on someone else's site where people are more active. I assume this is how you're working with Radius Bank?
A. Yes. Our API platform is very powerful. If you think about it, it's about real integration, which can be delightful for a customer, because we can instantly price, underwrite, bind, and issue. Companies like our partner, Radius Bank, don't want to hand off a customer relationship. They want customers to be able to discover it at Radius as well as manage it at Radius. We are really the only company in life insurance with a true set of real-time APIs, and that's been really great for us.
Q. Some insurance industry veterans — usually those who are familiar only with the agent channel — will tell you that insurance is sold, not bought. What are your thoughts on this canard?
A. It is a canard. Until recently, consumers were never provided the opportunity to buy life insurance without agent involvement. Our target market has demonstrated that they will indeed buy.
Most insurance companies are over 150 years old. The top ten were all founded before 1850. That's before electricity was in the home. They went to market through agents because that's how you had to do it. A lot of legacy has just stuck around.
The "channel" in life insurance is very powerful. The adage is that either you own the channel or the channel owns you. Senior life executives all fret about the agent channel. The average agent is 59 years old in the U.S., and they know the coverage gap is growing among the younger generation. For them, being relevant to the younger generation just means trying to recruit younger agents. But young people want to buy online.
As opposed to what we've seen in auto, most life companies haven't embraced a multi-channel strategy. It's partly because it's still an insanely profitable business, and that profitability covers over a lot of inefficiency.
Q. Can you achieve greater efficiency by going direct than by selling through agents? Can you drive costs out of administration?
A. It's not even a question.
Let's look at admin — many competitors have a $50 – $80 per year admin fee charged to the consumer. Some companies can operate within that efficiently; some can't, and they have to charge more. For us to service a customer, it is literally zero marginal cost. We do not charge customers a fee. We have a self-serve admin platform. If you want to change your beneficiary, change your address, you just log in and do it. Customers love that. Our net promoter score is 87. Contrast that with the industry average which is 4 ½ – that's as bad as the DMV.
So these other insurance companies put consumers into highly convoluted, expensive, paper-based processes — not because it's what the consumer wants, but because that's what the agent wants. They want to make sure they control that relationship. All these costs and complexities get passed on to the consumer. Eliminating that, in and of itself, results in huge cost savings.
My dad passed away when I was 11. We had a simple life insurance policy that did exactly what it was supposed to do. It kept me, my mom, and my brother in our home and around our friends during a really hard time. It got me through Bowdoin and it got me through Harvard Business School.
It's a fantastic product that hasn't seen efficiency brought to it in a holistic way, partly because the assumption has always been that it has to be distributed through the agent channel. When you make that assumption, there are so many pieces of efficiency that can't be achieved, because you're not asking the end consumers what they want.
We are mission driven. We see that huge coverage gap and say, hey, let's go talk to a lot of consumers — actual people who buy this stuff. What do they need and how can we do this better?
Q. Auto insurance has been moving online for years. What holds life insurance back?
A. I think it's the channel. Everyone is worried that they have to make a binary decision. Either I start distributing multi-channel — and potentially lose my agents — or I die. If I'm a CEO of a big life insurance company, the less business I write, statutorily, the more earnings I release. My financials literally look awesome the slower I grow. I become less and less relevant, and the only way I'm going to get fired — the third rail for me — is by addressing my aging agent distribution problem. So I'm going to sit there and do nothing and let it be the next person's problem. The people who suffer are the consumers it's no longer relevant for. That's tragic.
There's a belief in some life companies that it's only low-quality customers who are online, and I can tell you from our experience, the exact opposite is true. The best customers demand the best customer experience. If they can get something that's delightful, and digital, and instant, that's where they're going to start.
Consumers have changed. A customer just wrote to us about his experience with a very large mutual company, regarding a multi-million-dollar policy. He had an agent in his house trying to upsell him into a universal product, but they wanted term. His wife got so frustrated that she pulled out her phone and discovered Ladder. The policy was applied for, underwritten, and issued while the agent was still in their home.
Q. Psychographically, direct clients are very different from agent-sold clients. If self-directed clients can't buy from you online and in the middle of the night, they're not going to ask to meet with an agent, they're simply going to go elsewhere.
A. I completely agree. There are plenty of 25- and 30-year-olds really who do want to work with an agent, but they're already being served. We're going after the large and growing part of the population that isn't being served by the traditional channel. Our goal is to close that coverage gap. That's how we measure our success.
Q. Tell me about your tech stack. What did you purchase off the shelf and what did you build from scratch? Does Ladder handle policy administration and claims?
A. We didn't necessarily want to build it all, but we ended up building it all — from policy issuance to administration to claims. You name it, we built it. Most life insurance companies still run on Life 70, which was released the same year the Gremlin and the Pinto were released.
Most of the industry has such a legacy of technology deficit and is so far behind that it makes it very hard to do things. At Ladder, we have leading Silicon Valley software engineers who came from places like Dropbox, Google, and Twitter. I can't imagine asking them to write in COBOL.
Q. What percentage of customers are fully underwritten online and what percentage are given temporary coverage while you wait for bodily fluids to be collected?
A. 100% of our customers get an instant decision and a large majority get bound instantly. Sometimes, unfortunately, for people with bad luck or bad genes, we may have to use some slower means to collect data. We believe in underwriting each individual as precisely and as quickly as possible. If we can get comfortable using other instant digital data fields, we will. Customers love that. They prefer that to having someone come to their home to poke them with a needle or have them pee in a cup.
A lot of life companies do those paramedic exams regardless of whether they think there's additional predictive value just because they want a standardized process. If you have asthma, for example, but you're healthy in every other way, a point-in-time collection of blood and urine gives you zero incremental data on that condition, yet many companies waste $200 – $500 doing that anyway.
Think about how horrible that is for customers. They get poked with a needle for no reason. But for the big carrier, it's just easier to put everyone through a standard underwriting process.
Q. Can you beat the accuracy of traditional fluids-based underwriting using alternative data?
A. It's not controversial to say that our underwriting is as good or better than the best underwriting shops in the industry. That's how we can pass on low prices to our customers. We do a great job of getting customers the best prices they can have and the best underwriting experience, which means more customers say yes to us, so we have more good customers at any one of our risk classes than most other companies. It's not only about offering an attractive price and doing a great job of underwriting, but also of having them say yes.
Q. I know you don't want to tell me which alternative data sources are magically predictable, but what can you say about how you use data that allows you to do a better job of underwriting in real time?
A. Let's talk about principles. All the data we use is FCRA. They're disclosable, disputable, and correctable. These are all data sources that customers have consented to share with us. Computers are very good at being consistent and are very good at looking at what are called differentials. They're very good at taking data sources in real time and sorting them. Figuring out what's the same and what's different — versus what a customer has told us, or what a prescription could be used to treat or manage — you can go down the list. All we're doing is taking what life companies would agree are underwriting best practices and putting them into code and applying them very consistently in real time. That is just a classic example of running a very efficient, low-cost production system. We're looking to make sure we minimize variance and maximize outputs desired by the business.
Q. Where I'd like to see this go is you price a policy specifically for each individual. But the need to file your rates with insurance commissioners on a state by state basis has always precluded that. How close are we to dynamically pricing life and creating custom insurance policies in real time?
A. An underwriting class is not, by definition a single person. So I don't think we'll ever get down to each person having his own totally unique bespoke price.
But if you look at auto as a leading indicator, they no longer file their five or six driving classes. They file a basic formula that says for these things we created credits, for these things we create debits. Net them all out and this is what your rate is, and that rate is actuarially sound.
We definitely think we could move to twenty or thirty underwriting classes and not have error on where people fit. That will be a longer-term development, but you're going to see it. The way Progressive got 10% market share and 70% of the profits in auto is by being the first to match direct origination with next gen underwriting so they could provide better rates to the best customers.
Q. What impact does perfectly legal marijuana use have on underwriting?
A. This is an evolving deal. Not a lot of great clinical research has been done on long-term marijuana use. But there are many harder drugs that we underwrite as well. This is an evolving area, and it will continue to evolve.
Q. Can applicants connect to their electronic medical records during the initial online application process?
A. Yes. Some know their logins and some don't. It's a small percentage but it's growing.
Is it easy enough? It depends in part on your doctor and on which clinical system you're in. Customers are very willing to do it, but some of these systems aren't super user-friendly. We're helping them get better. As part of our mission to close that coverage gap, we actively provide customer feedback to data vendors who don't otherwise get a lot of direct customer interaction. As a platform engineering shop, we can speak to them in their language.
Q. Do you have a call center?
A. We have a customer experience team. They are all licensed agents, but none of them are paid on commission. Most of our customers choose to chat with us online as opposed to calling. Once in a while we get an email, very rarely we get a phone call. But we are here to answer the phone if that's what you prefer.
Q. You're offering a single carrier's policies. Did you consider offering a marketplace so customers could have more of a shopping experience?
A. We did a lot of customer research on that. For our customers, the barrier isn't the price. It's the whole process of getting the policy. It starts with price discovery — the price is way cheaper than most people think. Then it's how do I apply, how do I get underwritten, how do I get issued and bound, how do I manage it over time? We had to do and build a lot to solve all those problems on just one carrier's paper.
Q. Life insurance is a commodity product. If people do shop you, how do your rates compare?
A. They're very competitive. We benchmark ourselves every month against the forty top providers. For our sweet spot — customers who are 25 to 45 — for policies between $500,000 and $2 million, we are usually — over 95% — for any face amount combination, within a dollar. So very, very price competitive.
Q. German reinsurance giant Hannover Re's efforts to engage with InsurTech entrepreneurs have sometimes faltered. Other than the obvious — by providing reinsurance — how are they helping you?
A. They have deeply contributed. They have a very efficient, low cost, reinsurance model. They have a very high credit rating.
From a business standpoint, they understand all the things we're doing and have been really supportive. A strong reinsurance treaty allows us to have strong, independent pricing.
Q. Are you the only company allowing policy owners to reduce their coverage as their life situation changes at any time online? Or is this more common than I think?
A. We are the only company to actually operationalize it for the end consumer. You can login through the self-service portal and click a button and reduce your policy by 10%, let's say, and your premium will go down by 10%. Customers love that. We're helping them save money and it's really easy. Most term life policies don't allow you to reduce your face amount. Or if you do reduce your face amount, they'll reprice the residual for your current age, which is disadvantageous to you. Not to mention, a lot of agents would rather you lapse, instead, so they can sell you a new policy. Between all these different friction points, the capability isn't really operational in the insurance industry, which is a shame — right? — because it's great for customers.
Q. When will you be available in New York?
A. (Laughter.) New York is a unique state, as you know, and they have a unique perspective on a lot of stuff, but we are actively working on this.
Q. What do you do with people for whom you do not have an offer (risks Fidelity Security Life doesn't want to cover)? People over 60, for example, or people who need higher amounts of coverage, say $12 million?
A. A $12 million policy is a pretty rare thing, but we have sold multiple $8 million policies, which is our maximum coverage amount per customer. These are customers who could have agents sleeping on their doorsteps to get that policy. But they love working with us because it's on their terms, we're relevant, and we're not going to try to sell them something they don't need. There are some customers we can't insure for a variety of reasons. In those cases, we do our best to tell them where they could get covered.
We are trying to grow our ability to provide coverage to these consumers. We're trying to lower our initial face amount. We'd love to be so operationally efficient that we can cost-effectively offer a fully underwritten $25,000 policy. We're not there yet, but we're building toward it.
Q. How do you work with financial advisors? Are they receiving commissions?
A. Most of the financial advisors we work with are fee-only financial advisors. That's really a big growth area. A reason we started offering this is that customers who are financial advisors themselves were asking for it. They're not looking for a commission. They're looking to make the best recommendation to their client.
Our approach is to give them easy-to-use tools for assessing insurance needs that plug into other software they use for financial planning and make it easy for them to refer us to the customer. Since they're not licensed agents themselves, we take over the engagement digitally. Then they can see, with the customer's consent, who has a policy in force, and the current face amount.
It's a new program, it's smaller for us, but it's been great. We think people who are seeking advice and who are under 50 are more and more turning to fee only financial advisors.
Q. Are you looking to partner with robo-advisors? This really should be part of what they're offering.
A. We've had a lot of interest from robo-advisors, and there are a few with significant customer bases. We are interested and we are having conversations.
Q. What can we expect to see from you next?
A. Life insurance is a fantastic product and buying it is literally an act of love. So we're trying to make it as easy, as delightful, and as cost effective as possible, partly by being relentless on operational efficiency, and partly by trying to expand who we can cover and how quickly we can cover them. A lot of our progress is invisible because it's below the water line, but we ship code about ten times a day.
Q. Are you hiring?
A. We are! Go to https://www.ladderlife.com/careers for our openings.
# # #